The full view!
An immersive visit at the "Coopés" attraction
360° photographs by Melkan Bassil.
Cessenon-sur-Orb extérieur
Cessenon-sur-Orb intérieur
Story of the château
The grand house of the vineyard with its private cellar and the cooperative cellar next door. "Mazet" and "pinardier" chateaux... Here the walls house a special atmosphere, telling the story of the local wine.
Small winemaking enterprises and large families of winegrowers working together after centuries of both prosperity and crisis... At our end of this eventful history, the artisans of the vineyard have come through with a very high level of expertise, now recognised with an AOP qualification.
Architecture
The exceptional development of the Languedoc vineyard, transformed from a patchwork of peasant crops to a vine monoculture, inevitably also transformed the landscapes, the villages and the local architecture. All can still be seen today.
With the advent of the vine, the urban and architectural structure of the towns, inherited from the Middle Ages, changed radically. Fifty to eighty percent of rural buildings were constructed or reconstructed between the mid-nineteenth century and the beginning of the First World War. The urban remodelling created a new type of habitat: the Languedoc winemakers house, which brought together, wine cellar, home and management under the same roof. A witness to the enrichment of the territory, the extensions of the villages have ever-more imposing and grand houses independent of the logis, and veritable houses of the masters.
In the countryside, the old farms were no longer adapted to the new scale of production. Many of them were transformed into wineries and became the playground of nobles from Béziers and Narbonne. Some buildings became almost crazy castles from the years 1880 onwards, ever more ornate to impress rival noblemen and traders.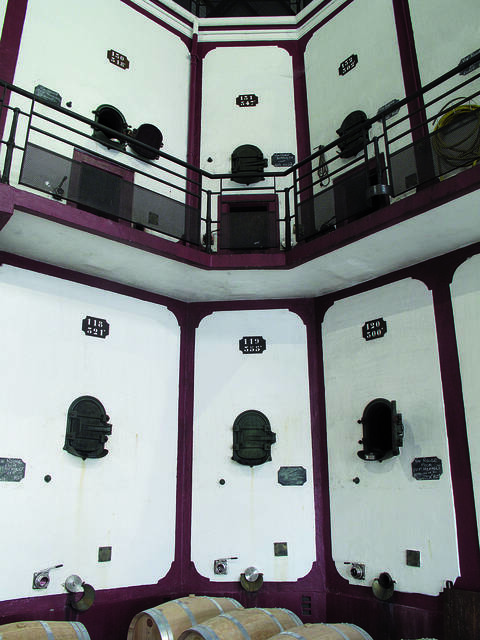 Each village with its cooperative
As the social distinctions between the large landowners and smallholders deepened, the poorest of all were particularly affected by the phylloxera epidemic, and the social revolution that followed transformed the whole organisation of wine production in the Languedoc from the first years of the 20th century.
The cooperative movement saw the construction of very large cellar buildings in many wine-growing villages. Three major waves of construction occurred, punctuated by the two world conflicts: from 1905 to the First World War (1914), between the two world wars (especially during the 1930s) and from the post-war period (1945) to 1968. The Pays Haut Languedoc and Vignobles territory has 39 wineries, built between 1909 and 1968, and 27 distilleries, built between 1909 and 1941.