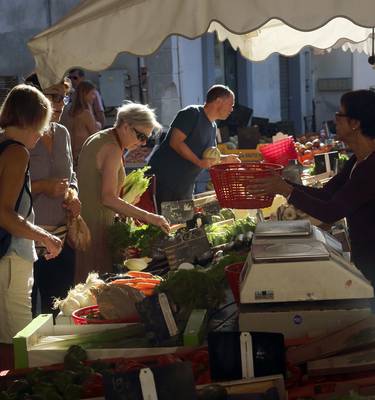 A state of mind and a way of doing things...
The South of France has always held a certain dream-like quality for visitors - its sun and landscapes are a source of inspiration for travellers, artists, cooks and everyone who understands what the really good things in life are!
Our tourist destination, with all its Mediterranean influences, reveals itself in light and colour — the exuberance of its markets, the song of the cicadas, the fragrance of aromatic herbs and olive oils, the know-how of our craftsmen and winemakers, the sunny sing-song accent of the local people, all are a poem in honour of the good life!
The local people are experts in cultivating the art of living!
The gentle climate of the Mediterranean with the strength of the mountain​
This unique character makes the Languedoc a place to escape to, a place to meet new people and learn a new way of approaching life. Discover the South with us in all seasons as you stroll through the countryside, visit our markets filled with all the spirit of the Country. Here, our country is full of the promise of friendliness, sharing, laughter and lots of unusual and original discoveries.
Far from the madcap holiday atmosphere of the coastal resorts, the hinterland is quieter and ready to be discovered with whoever has the time to enjoy it... no need to go to the ends of the Earth to get a feeling of having really travelled!