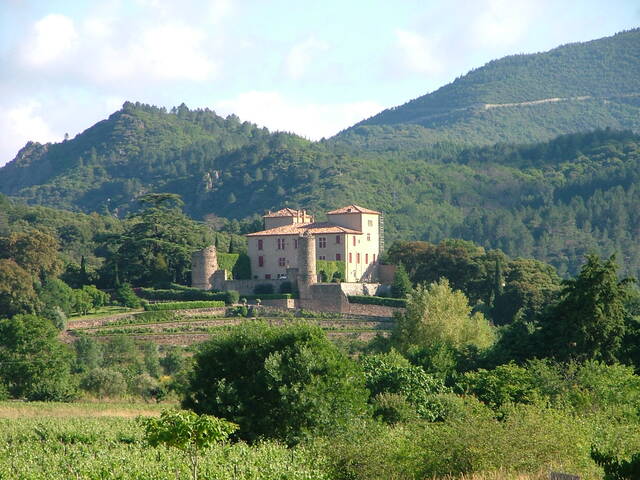 The key word for these wines is "density" - it describes the landscapes, the soils and the deep aromatic expressions.
A mountain vineyard, between the Espinouse and the Caroux mountains, this long valley winds up to Roquebrun and benefits from both Mediterranean and oceanic climate types, favouring the coexistence of lots of different species of flora. Orange and cherry trees are often found next to chestnut trees, for example.
This is country of legends, at the foot of the "reclining woman" (the name given to the shape of the Caroux mountains and hills) with all the promise of some really beautiful walks and discoveries. Primarily marketing through direct sales, the local vine growers of the Orb valley the local vine growers of the Orb valley offer wines with deep aromatic expressions, floral and fruity for the white wines, fruity and spicy for the reds and rosés.