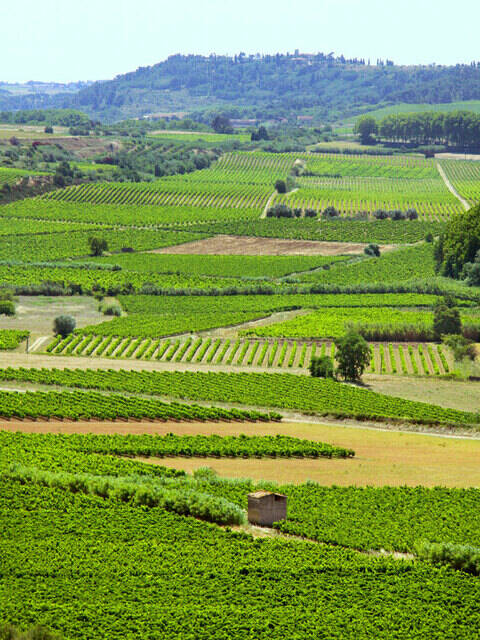 This appellation is located around some fifteen villages between the rivers Orb and Aude, not far from Béziers. The name comes from the famous archaeological ruins of a Celtic settlement which overlook the drained wetlands of Montady and the Canal du midi where it runs through the tunnel of Malpas.
The Coteaux d'Ensérune vineyard is one of those Languedoc territories which overflow with a wealth of heritage. It has been strongly marked by four important periods in the history of France - the Celtic civilisation of the fifth century BC which established a settlement and traded with the Greek world, the Middle Ages and the reconquest of the land with the drainage of the Montady wetlands to allow vines to be grown, the great engineering works of the 19th century including the building of the canal du midi, and finally modern times with the creation of the first cooperative of winegrowers in Maraussan.
The white wines here have an aromatic range of ripe peachy and citrus fruits. The red wines have notes of red fruits and spices. The mineral flavours make all these wines particularly vivacious.